IT'S A PERFECT MATCH,
MADE TO LAST!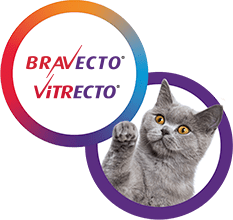 SAVING UP TO $35 ON BRAVECTO® AND/OR VITRECTO® YEAR-ROUND IS EASY!
Simply purchase BRAVECTO® and/or VITRECTO® according to your veterinarian's recommendation, and submit your completed rebate claim form, by mail or online, to save up to $30 per cat for purchases made between January 1st and December 31st, 2023 inclusively, and an additional $5 per cat for select purchases made between January 1st and June 30th, 2023 inclusively, for a maximum of $35 per cat.*†

Download the printable rebate request form (mail-in)
*Rebate offer applies to the purchase of 2, 3, or 4 doses of BRAVECTO® per cat, or 3, or 6 doses of VITRECTO®, for up to 3 cats per household. Pet owners who purchase 4 doses of BRAVECTO® per cat, or 6 doses of VITRECTO® between January 1st, 2023 and June 30th, 2023, and use the promo code obtained from their veterinary clinic, are eligible to obtain an additional rebate of $5 per cat for a maximum rebate of $105 for a household with 3 cats.
† PLEASE NOTE: Offer applies to BRAVECTO® Topical Solution and VITRECTO® Topical Solution only. Rebate levels are based on the number of doses of the same product.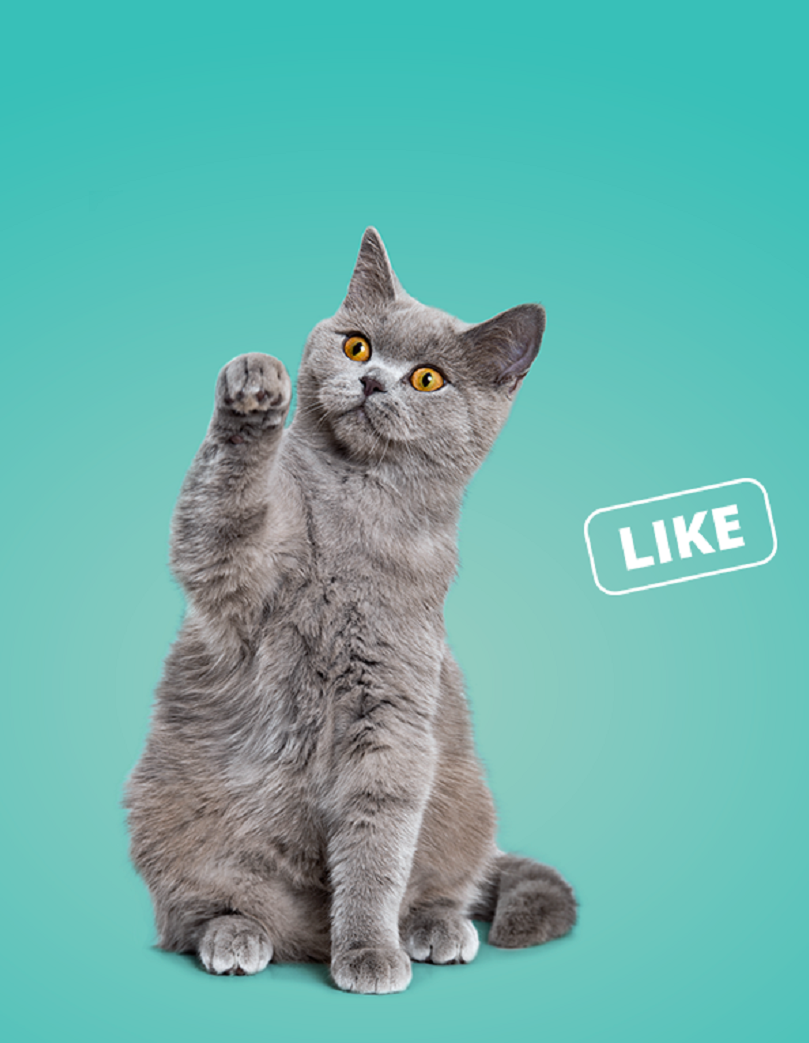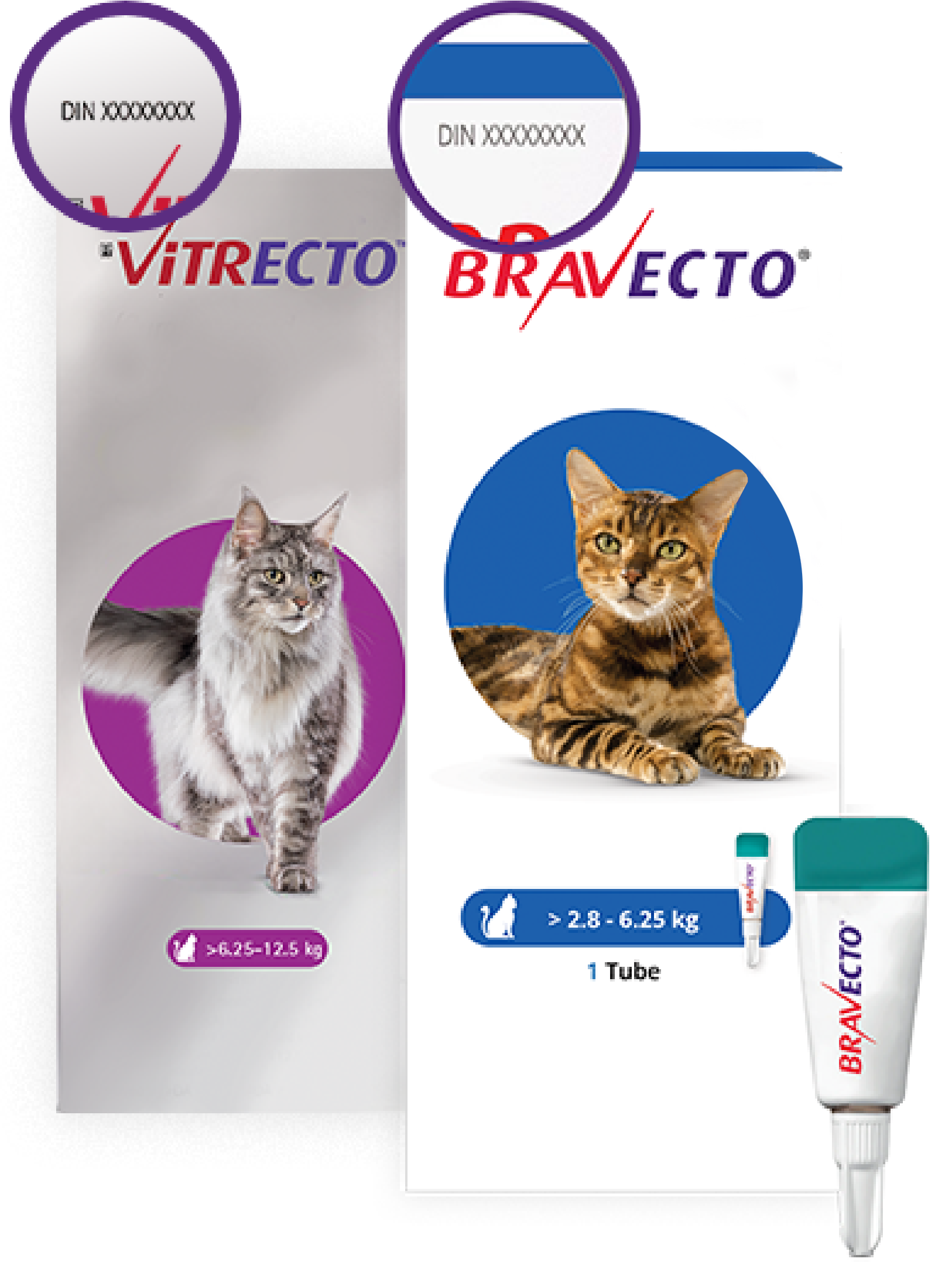 WANT MORE INFORMATION ABOUT BRAVECTO® OR VITRECTO®,

BUT YOU CAN'T UNLOCK THIS WEBSITE'S CONTENT?
Ask your veterinarian, and find out if BRAVECTO® or VITRECTO® is right for your cat.
BE AMONG THE FIRST TO FIND OUT ABOUT UPCOMING OFFERS
Sign up to receive future updates, including offers from Merck Animal Health via email.
"*" indicates required fields
By entering my email address and clicking the "SIGN ME UP!" button, I authorize Merck Animal Health to use my email address for the purpose of sending me communications by email. I understand that my email address will be accessible for this purpose to a limited number of Merck Animal Health's employees, agents and representatives. I also understand that I can unsubscribe at any time.
To review the Merck Animal Health's privacy policy, please click here.